Bringing you only the finest quality products to let you "Feel Your Passion."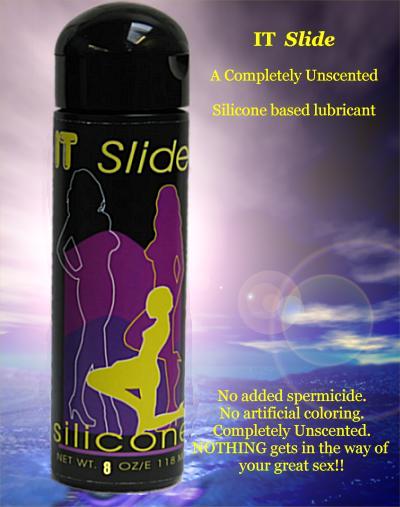 IT Slide is our new silicone formula. Just a little goes a long way! Use a few drops

and watch the slippery fun begin!

While other silicone lubes leave you smelling like a chemical spill,

IT Slide is completely unscented. So nothing gets in the way of your intimate moments!

While this fomula will not harm condoms, like all silicone lubes, it is not recommended for use with your silicone play toys.

Features:

LARGE 8 ounce bottle

Silicone-based lubricant

Completely unscented

Tons of fun in a bottle!

Completely Condom Compatible

No added spermicide

No added perfumes or oils

8 oz $28.95