Bringing you only the finest quality Games to let you "Feel Your Passion."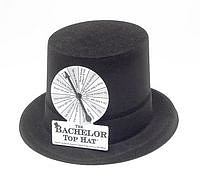 "THE BACHELOR TOP HAT"

A unique and exciting party item for bachelors. Why should bachelorettes have all the fun? 

"The Bachelor Top Hat"  will be the life of the party by giving you 16 different dares.

Including: Spank Me, Talk dirty to me, Buy me a shot, Do a body shot, Tell me a fantasy, and many more.....

PPGBTH $13.95